Instructions
---
Step 1
Click on the provided link here
---
Step 2
Fill your personal details and sign up (you need to use your UT account). For example: zhigang.yin@ut.ee
---
Step 3
Check your e-mail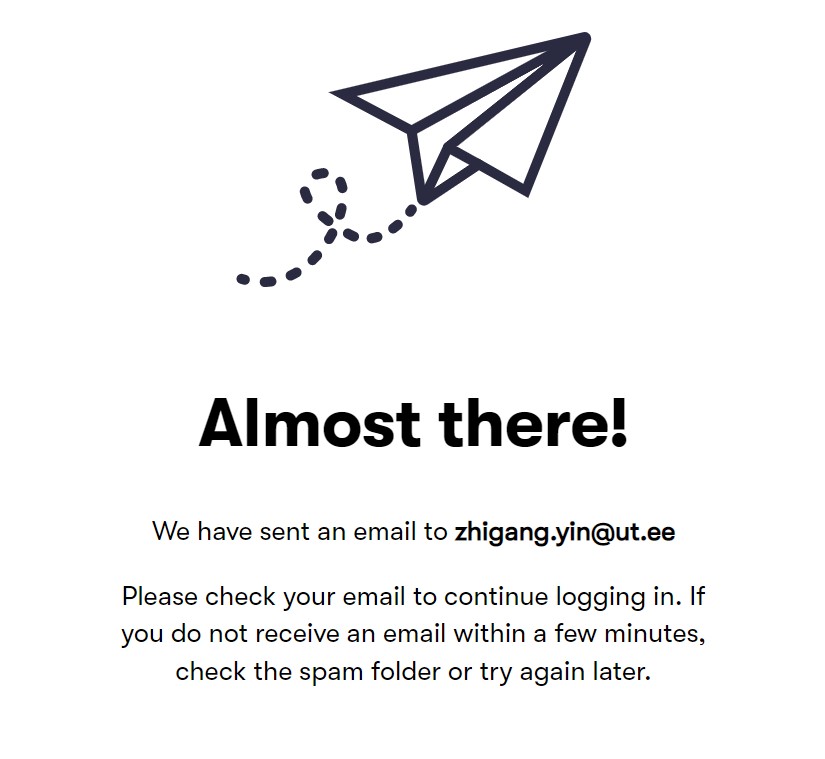 ---
Step 4
Verify your e-mail using the link received from minnalearn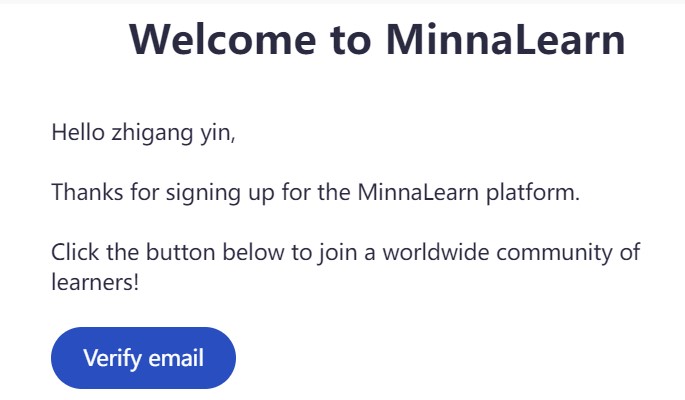 ---
Step 5
Once verified, the link will take you to the main page where you can accept the invitation to join the courses.
---
Step 6
After accepting the invitation, it is ready, just press Let's go button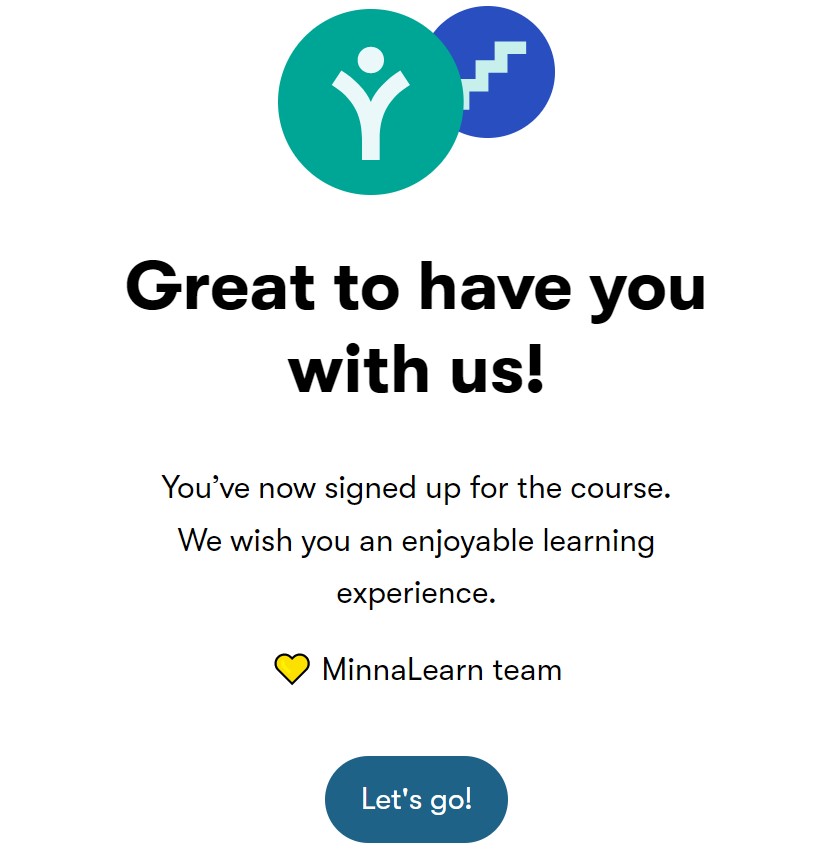 ---
Step 7
After that you land to the main dashboard of the first course, Trustworthy AI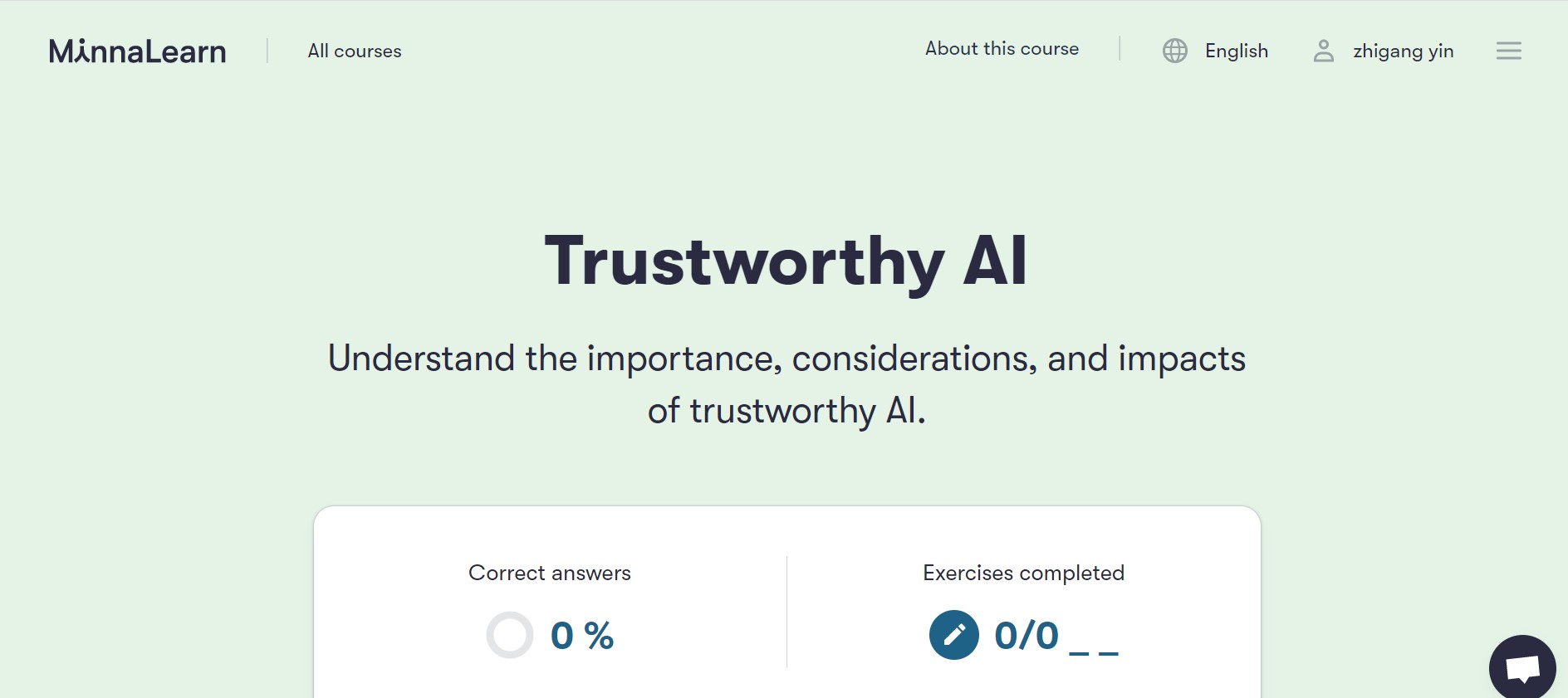 ---
Step 8
Once you finish the course, you get 1 ECTS, and then you can complete the second course to get an additional 1 ECTS. The link to the second course is right at the end of the first one.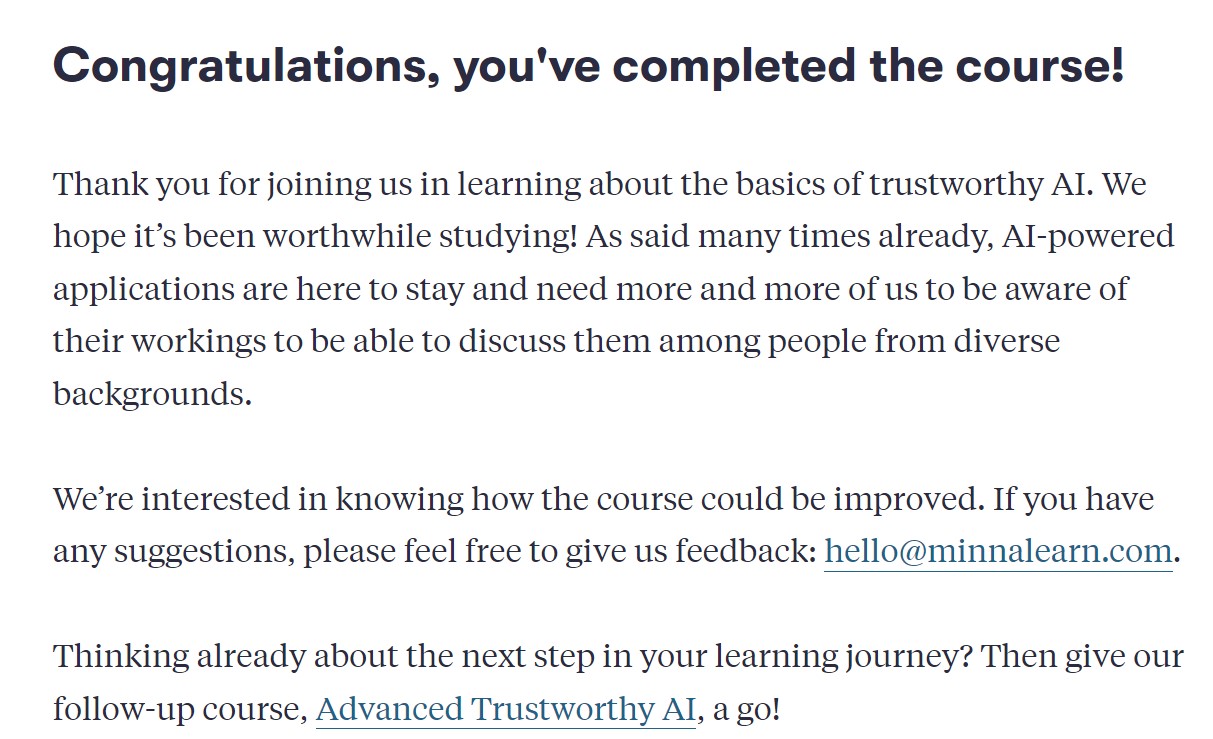 ---
Conclusion
At the end of each course, you can claim a certificate for the completed course(s). This certificate need to be presented to get the credits..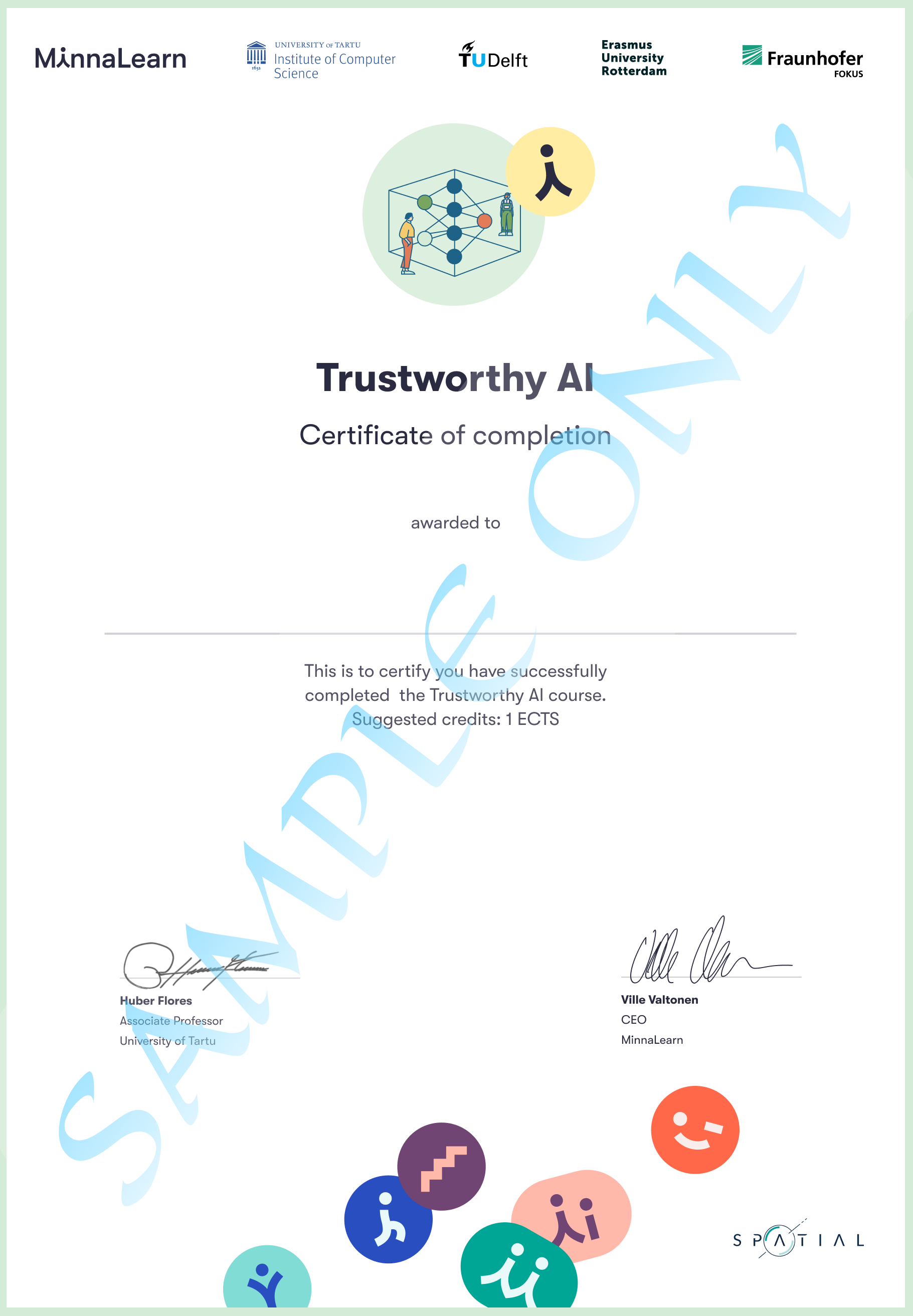 ---